Coming Soon!
Montana Untamed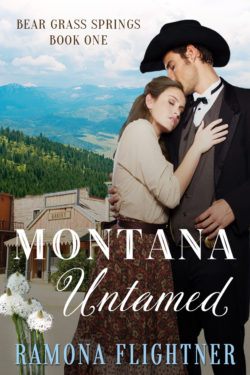 Bear Grass Springs, Book One
A passionate embrace ruined her reputation. A moment of desire forced him to break a vow. Will they find love in a marriage of convenience?
Annabelle Evans arrives in Bear Grass Springs, Montana Territory, in 1884 hoping to reunite with her long-estranged sister. Expecting to attend her sister's wedding to Cailean MacKinnon, she is shocked at Cailean's pronouncement. With his "I'm not marrying a whore" echoing in the General Store, Annabelle discovers that her hoped-for reconciliation will not be as she had imagined. Not one to retreat from a challenge, Annabelle opens her own business, intent on remaining near her sister to repair their damaged relationship and succeeding without the support of a husband.
Cailean Mackinnon swore off marriage twelve years ago when he fled the Isle of Skye in Scotland. A successful livery owner, he is determined to focus on his work and his siblings, adamant that he has no room in his life for love. However, he cannot suppress his fascination for the resourceful and determined Annabelle who, in turn, cannot avoid a reluctant admiration for the strong, virile, loyal Scot. A fateful kiss witnessed by the gossiping town busybody forces their mutual attraction into the open.
Annabelle's independent spirit precludes a man in her life, and Cailean's closed-off heart refuses to allow any woman in. Yet love can be tenacious and timeless, overcoming fears, if only Annabelle and Cailean both choose to take a risk.
Available February 13, 2018!
Now Available!
Resilient Love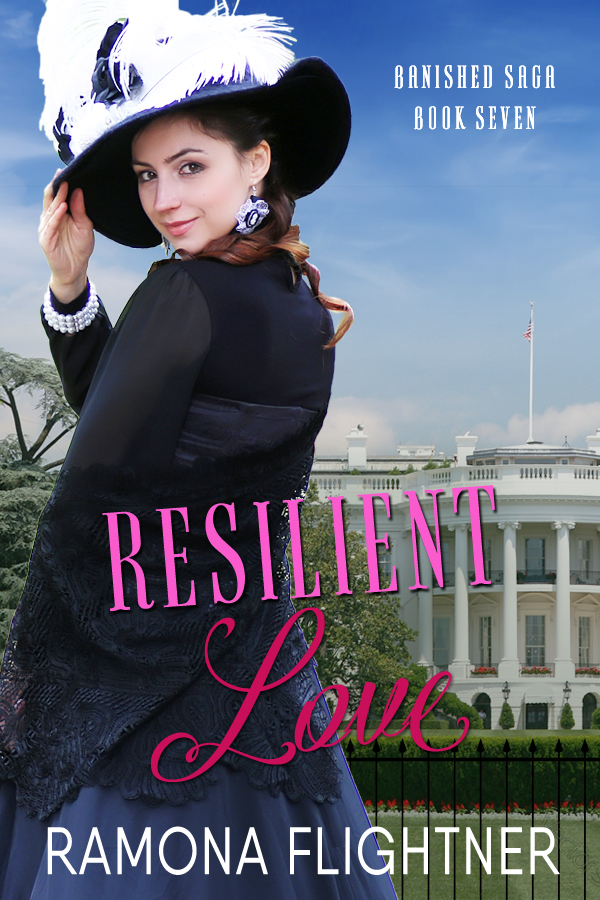 Book Seven, The Banished Saga
Obstinate
In her sense of right and wrong, Zylphia Goff is a suffragist leader in 1917 Washington, DC. Her unwavering promotion of her cause provokes disharmony, dissension, and doubt, even among her most ardent supporters. Will her husband, Teddy, respect her strident beliefs that jeopardize their future?
Courageous
In the face of one of mining's greatest tragedies in Butte, Montana, Patrick Sullivan struggles to aid the miners while attempting to shatter his wife's icy reserve. When a ghost from his past returns to threaten his family and his future, Patrick must confront his fears. Will he defend his family from this threat and rekindle his wife's love?
Steadfast
In his love for his wife, Morgan Wheeler learns the importance of patience. After Parthena is jailed after she flees to join Zylphia in DC, Morgan fights to ensure her freedom. Will Parthena come to treasure his love or will she cling to her illusions about Lucas Russell?
Discover, as they confront daily conflicts and national tragedies, that a resilient love is essential for a lasting love.