Countdown: Two Weeks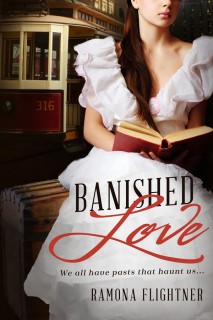 The blog has been quiet, eerily so, in recent weeks and I apologize. Part of the reason is that I lost my "blog muse."
There were interesting occurrences to describe and yet I found when I attempted to write about them, my interest lagged by the second paragraph. I suspect the reason behind my problems with blogging have to do with the upcoming release of my first novel, Banished Love.
It will be released two weeks form today on January 28th, and just saying that gives me palpitations- in a good way.
Banished has been a true labor of love for me. I've been writing, researching, dreaming and thinking about Banished for over three and a half years. Now that I am about to share it with the world, I have to admit I am nervous. Excited, but stomach-tied-in-knots nervous, too.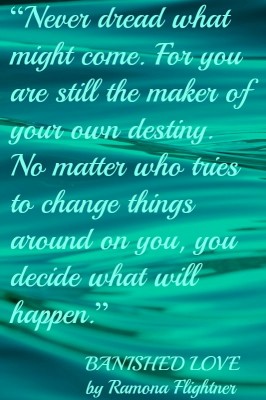 There has been a tremendous amount of work to do in preparation for the release of Banished. I've been working on uploading the different files to Amazon, Barnes and Noble, Kobo, etc. I spent hours and hours contacting blog hosts about reviewing my book and many responded in a positive manner.
I will be part of a blog tour in February and March and I needed to write numerous blog posts and answer an in-depth questionnaire. I've continued to work on my webpage so that when readers visit, they will find with ease what they are searching for.
I post quotes and the cover daily to Pinterest, which gives me an excuse to spend time on my favorite social media platform.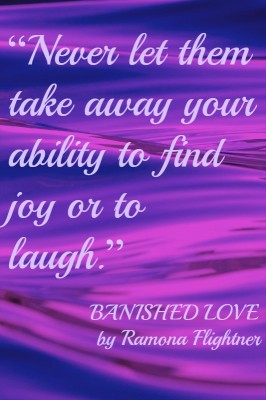 It still surprises me to think back to six months ago when I was a reluctant converter to marketing.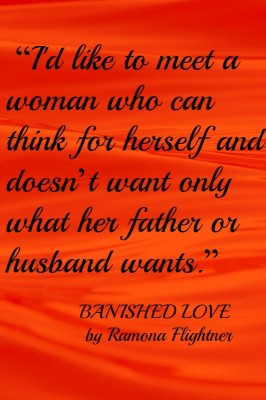 I have enjoyed all of it. For I know that by doing all that I can now, I am working to ensure Banished has the greatest likelihood of success. I hope to receive print proofs tomorrow to review. I can't wait to hold the book in my hands.
Although I've read it numerous times on paper, it will be very different to hold the finished book and know that I created it. I'll post pictures on my webpage when the box arrives!
Thank you for following along with me on this journey!