Cover Reveal for Resilient Love!
by Ramona Flightner
@ramonaflightner
I've been home in Montana for over a year and very busy with writing. I'm excited to announce that Resilient Love (Banished Saga, Book 7) will release on September 26, 2017.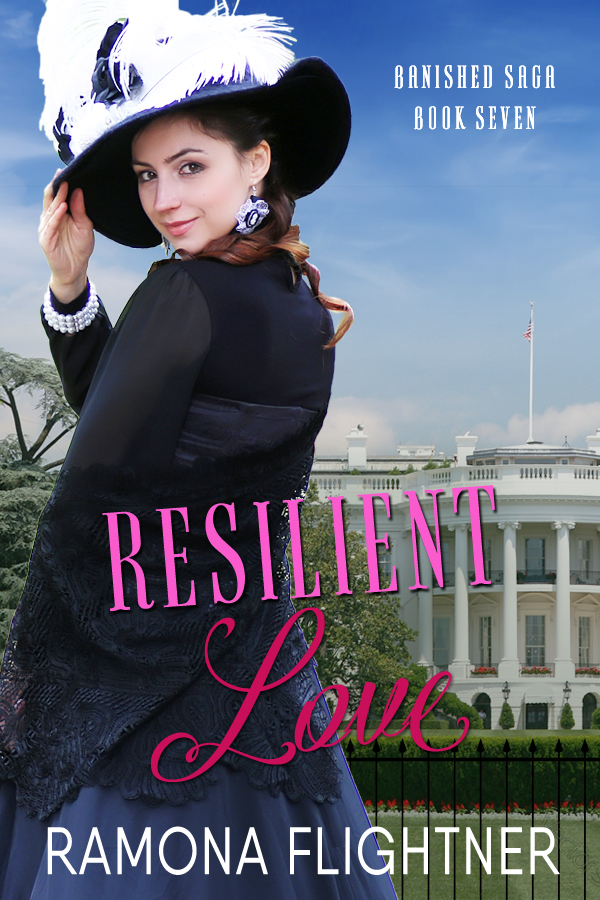 Obstinate
In her sense of right and wrong, Zylphia Goff is a suffragist leader in 1917 Washington, DC. Her unwavering promotion of her cause provokes disharmony, dissension, and doubt, even among her most ardent supporters. Will her husband, Teddy, respect her strident beliefs that jeopardize their future?
Courageous
In the face of one of mining's greatest tragedies in Butte, Montana, Patrick Sullivan struggles to aid the miners while attempting to shatter his wife's icy reserve. When a ghost from his past returns to threaten his family and his future, Patrick must confront his fears. Will he defend his family from this threat and rekindle his wife's love?
Steadfast
In his love for his wife, Morgan Wheeler learns the importance of patience. After Parthena is jailed after she flees to join Zylphia in DC, Morgan fights to ensure her freedom. Will Parthena come to treasure his love or will she cling to her illusions about Lucas Russell?
Discover, as they confront daily conflicts and national tragedies, that a resilient love is essential for a lasting love.
You can preorder at:
While I remain busy at work on Book 8 in the series, I have also begun writing another series. Books one and two are in the editing process. I am excited to share them with you in Spring 2018!
Happy Reading!