Embracing Marketing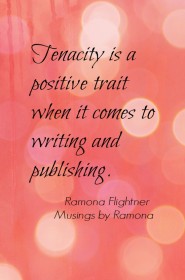 As many of you know, I have been very busy lately as I continue to prepare for BANISHED LOVE's publication in January.
As I continue on my indie publication journey, I learn there is always more to discover. Generally on a daily basis. I remember this summer discussing the marketing I would need to do for my book and the knot of anxiety that settled in my stomach.
In the beginning, I resented time away from writing and editing to learn about marketing. Now, I have begun to embrace marketing. I try to post helpful articles for writers on twitter four times a day, and by doing so, I meet new and interesting people.
I also continue to learn more about the changing world of publishing as I read all of the articles I promote. I have begun to think of promotional ideas for my book leading up to its release and I find brainstorming invigorating. Some may not be feasible, but I am enjoying the process. I have realized that if I embrace what I need to do and use my energy in a positive manner rather than resist it, I will be more successful and more content.
I will still be exhausted at the end of the day, but I will be happy with what I have accomplished. My "to-do" list may be daunting, but I remind myself that I have always finished what I started. Tenacity is a positive trait when it comes to writing and publishing.
Have you had an attitude shift when it comes to an aspect of writing or marketing? How has it helped you?