Love's First Flames Released!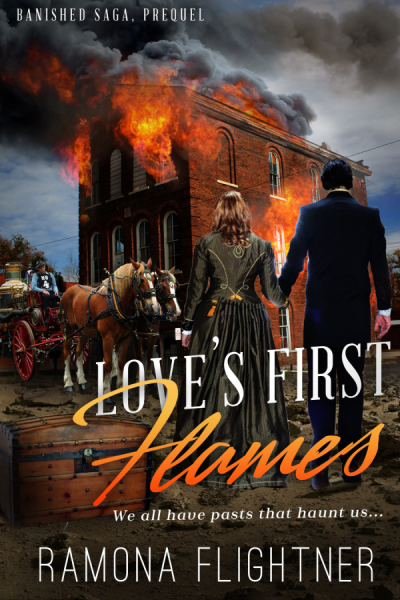 By Ramona Flightner/ @ramonaflightner
This is the time of year we give thanks for all we have. I give thanks to all of you, my readers, for your ongoing support and encouragement. With that in mind, I wanted to inform you that the prequel to the Banished Saga, Love's First Flames, has been released as an e-book. It is available for free from the major online retailers.
Here are the links:
Amazon: http://amzn.to/1tpau7j
Barnes and Noble:  http://bit.ly/1vD0m1v
Kobo: http://bit.ly/1xorPPX
iBooks: http://bit.ly/1uthsse
Google Play: http://bit.ly/1vD0HBc
I hope you enjoy and I hope you have a wonderful Thanksgiving Holiday with family and friends. Safe travels!