Montana Untamed Now Available!
by Ramona Flightner/ @ramonaflightner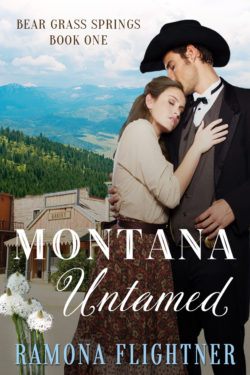 Montana Untamed (Bear Grass Springs, Book One), is available for you to order today! If you are like me and love immersing yourself in historical romances, you will love seeing how Annabelle Evans adapts to her new town of Bear Grass Springs. She never expected to find love, and Cailean MacKinnon never thought to marry, but you know what they say about expecting the unexpected. Click below to order today!
Click Here To Order From Amazon
Click Here To Order From Barnes and Noble
Click Here To Order From i-Books
Click Here To Order From Google Play