Rejuvenated after a short hiatus!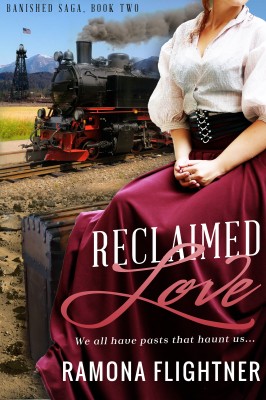 By Ramona Flightner/ @ramonaflightner
I've been remiss with the blog lately. Thankfully, I was fortunate to have the opportunity to travel and see friends and family this fall. I've also had a chance to take a short break from the intense writing and editing schedule I had set for myself. The few weeks without waking in the middle of the night with a character speaking to me have been bliss.
However, I know the time is soon approaching where I will begin intense research for book four. I've ordered numerous books to aid with my research and ideas are already starting to spin around in my mind. First, I must finish book three! I have yet to complete my final edit of the third novel before sending it to my editor. I find taking a few weeks away from any project gives me new eyes before starting to read through it again.
Here are some updates:
I'm listening to the audiobook chapters for Banished Love and I've listened to over half of Banished at this point. I love hearing it in a new way and I've really enjoyed working with my fantastic narrator, Lauren McCullough. It should be ready by the end of November/ beginning of December.
The audiobook for Reclaimed Love will be available sometime early in the new year.
The prequel to the Banished Saga, Love's First Flames, should be available by mid to late November. It will be available for free wherever you download e-books. Look for the cover release next week.
Book Three, still unnamed, will be available in the spring of 2015.
My webpage (www.ramonaflightner.com) has been professionally re-designed. It's beautiful and I hope you'll have a chance to visit it.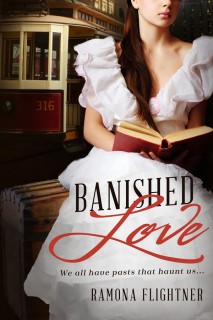 Months ago, I entered Banished Love in the Writer's Digest 22nd Annual Self Published Books Contest. It didn't win, but I received the judge's comments yesterday. I must admit to being nervous and having to take a deep breath before scrolling down to read the comments. I found them to be constructive and quite fair. Here is what the judge said:
"Banished Love is a finely conceived period romance with a compelling heroine. The narrative is a bit dense in spots and would certainly benefit from a careful edit. Still, that kind of writing will have some appeal to fans of historical romances, so it is more along the lines of a quibble than a condemnation.
Author Ramona Flightner has done her homework and the characters and situations feel right for the place and time in which the story is set. The dialogue in particular is quite nicely done and rings true to the period while still being readable and relatable.
The book itself is cleanly presented, though a bit lackluster in interior design. The cover is quite beautiful and would not only sit comfortably on the bookstore shelf next to the work of major publishers but would attract the attention of readers from across the room. All in all this is quite a good read, just a bit overdone, and I think we'll be seeing some great things from Ramona Flightner as she continues to refine her craft." Judge 19, 22nd Annual Writer's Digest Self-Published Book Awards.
 ***
I'm making it a goal to post more regularly on my blog and look for the cover release next week for the prequel, Love's First Flames!