by Ramona Flightner/@ramonaflightner
Now that March has finally arrived, and it has begun to warm up this week, I am hopeful that Boston's near-record snowfall will finally melt away. There are some diehard Bostonians hoping for a little more snow to finally break the all time snow record for a single season, but I could do without. Living through the snowiest February on record (which beat the old record by over 20 inches) sufficed. I have to admit, living in a major city that received over 100 inches of snow in a month was not on my bucket list and one I hope to never live through again. And yet, it was a fascinating experience because as it continued to snow, all I could do was shake my head, give thanks I had a house with heat, and try to smile.
While shoveling, I saw neighbors I don't see frequently in the winter and had fun catching up. I met new neighbors who had just moved in across the street a few months ago. Men with snowblowers became my new best friends. During the first storm in January (which feels like years ago!), I relished the absolute quite. No plows, no cars, no planes. It was extraordinarily peaceful as the world turned white. However, I'm now ready for spring to burst forth!
For those of you who live in the area, you will have lived through similar experiences. For those of you who've had milder winters (here's looking at you, Montana!), I thought I'd share some photos.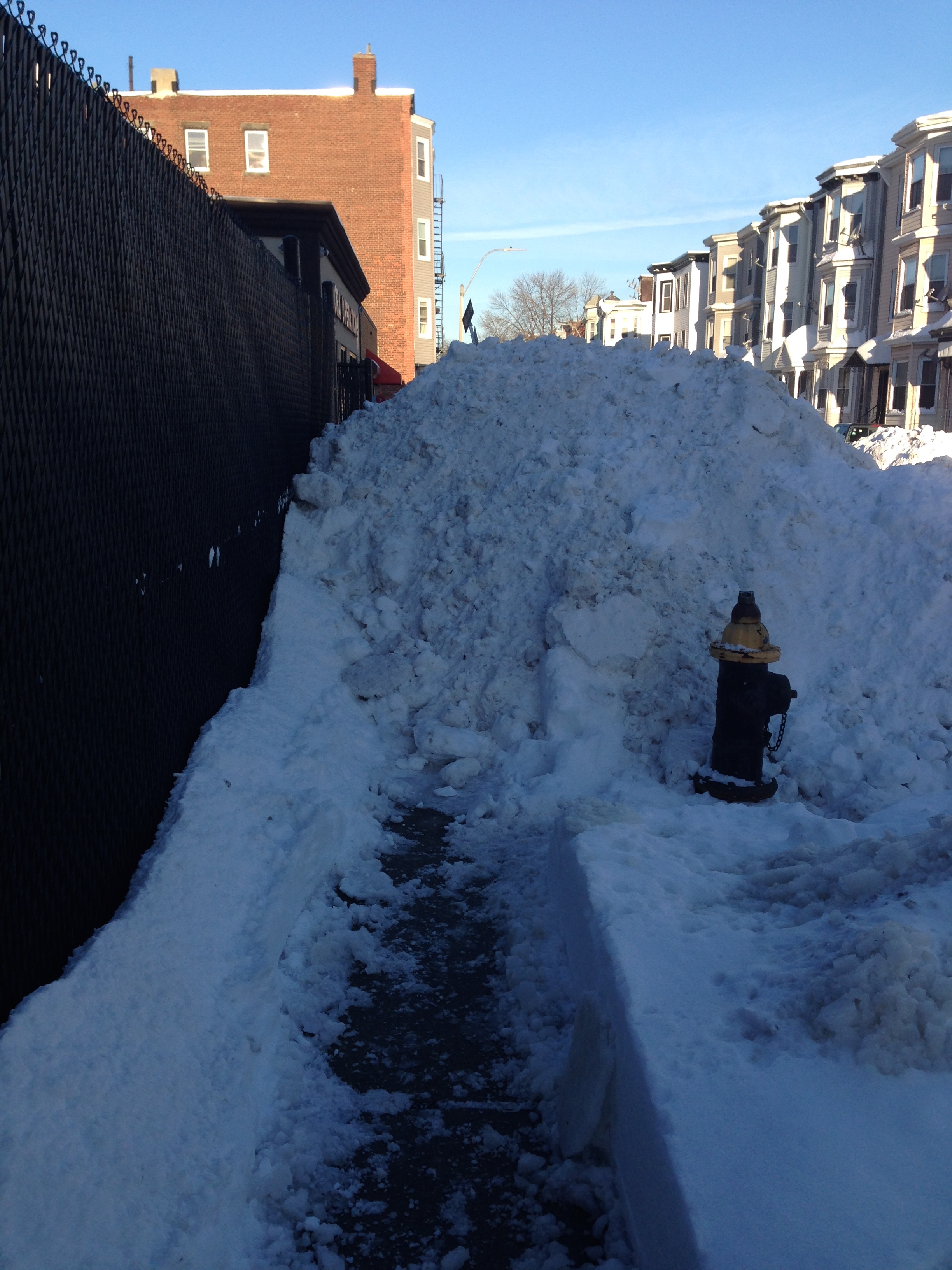 After the first storm in January, on my walk to work, I found a Mt. Everest of snow impeding the sidewalk. I soon took to walking the streets as they were the only places that were consistently clear and now, 6 weeks later, I'm still in the streets some.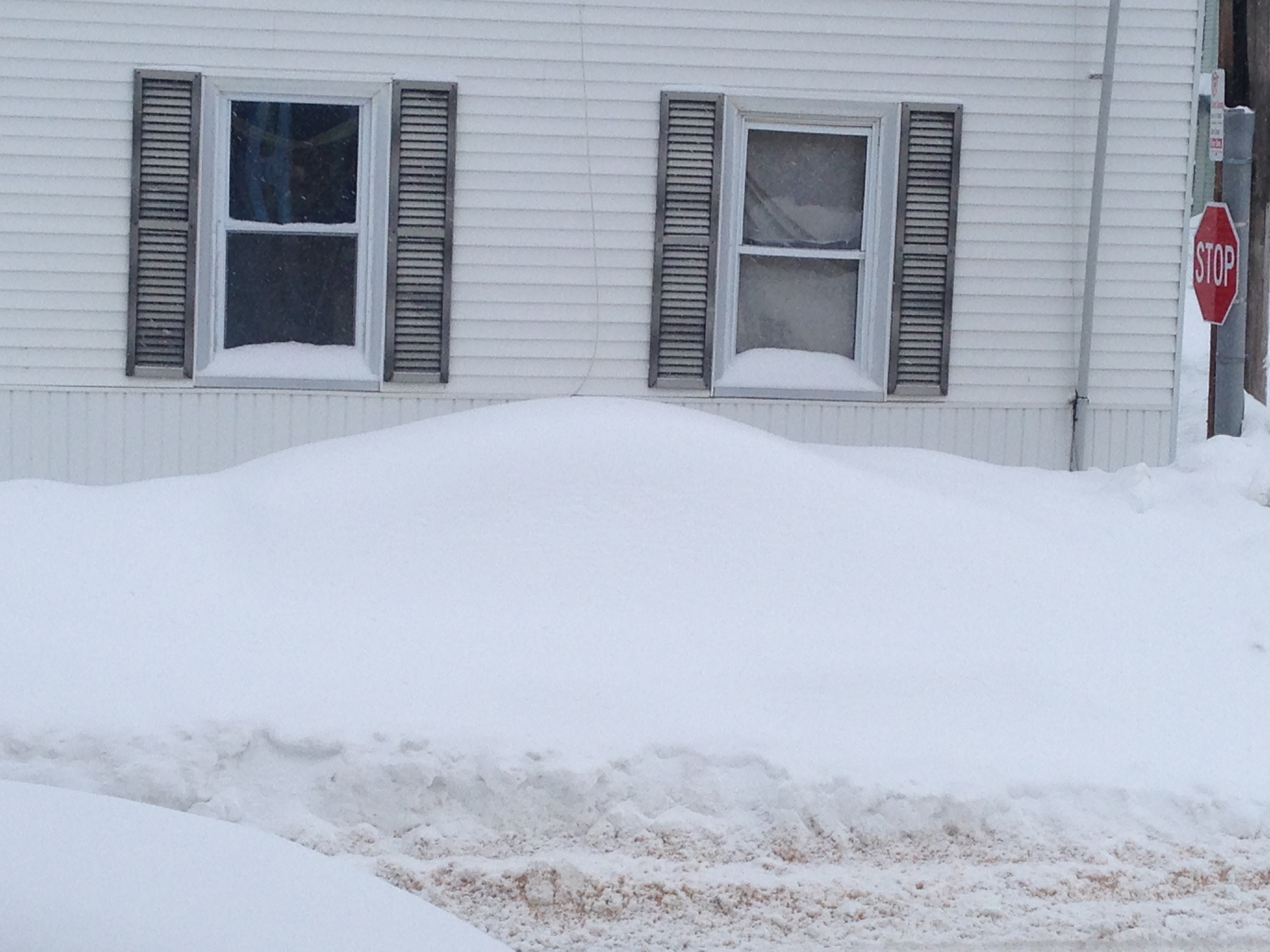 After storm number 2, (I think), this is my car. Yes, that bell-shaped curve thing is my car. My goal is to drive it again in April….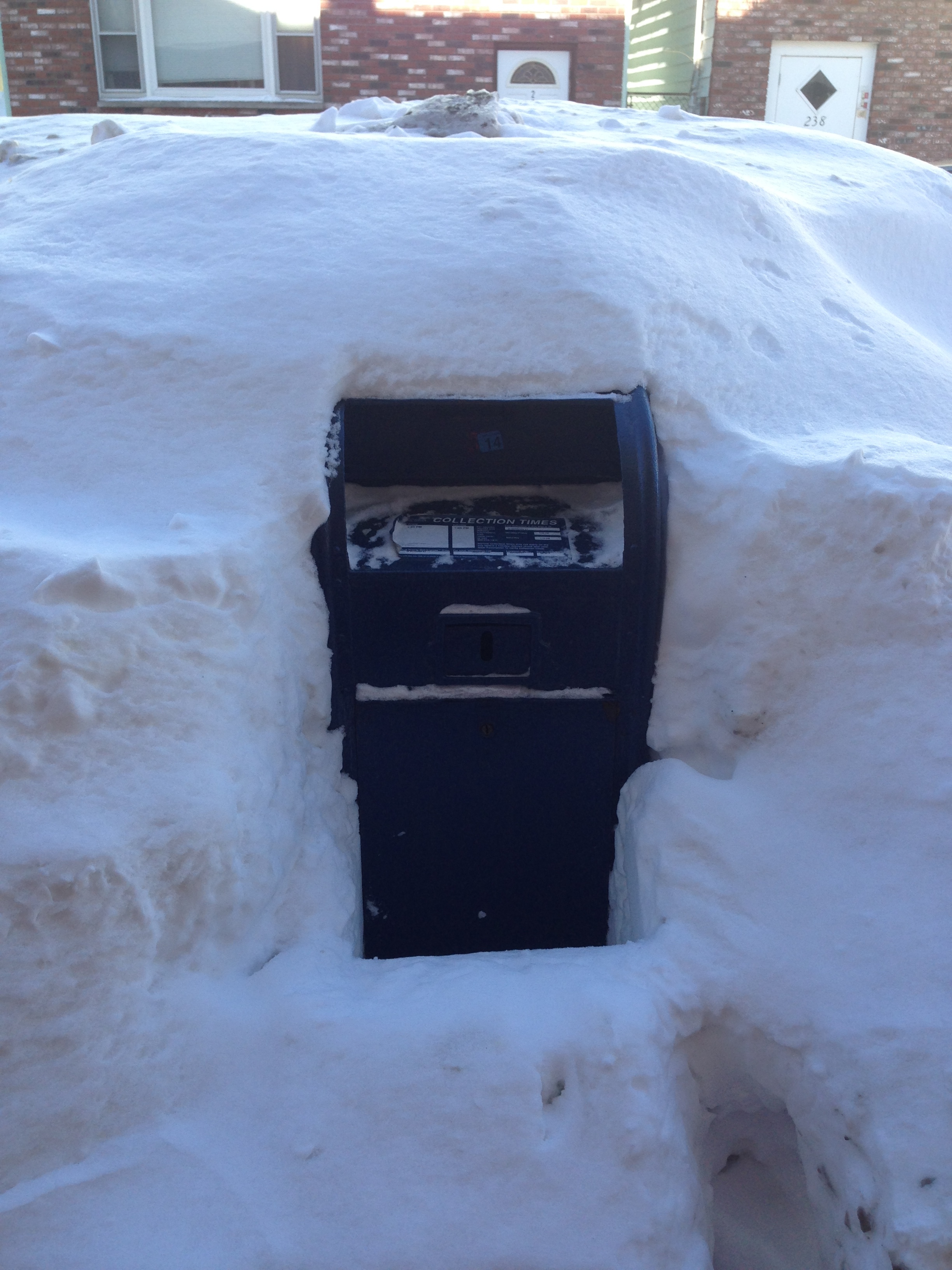 Receiving and sending mail became a challenge. Some good- hearted samaritan dug this mail box out, but it was still a challenge to get to it. There were many weeks I got mail only two or three times.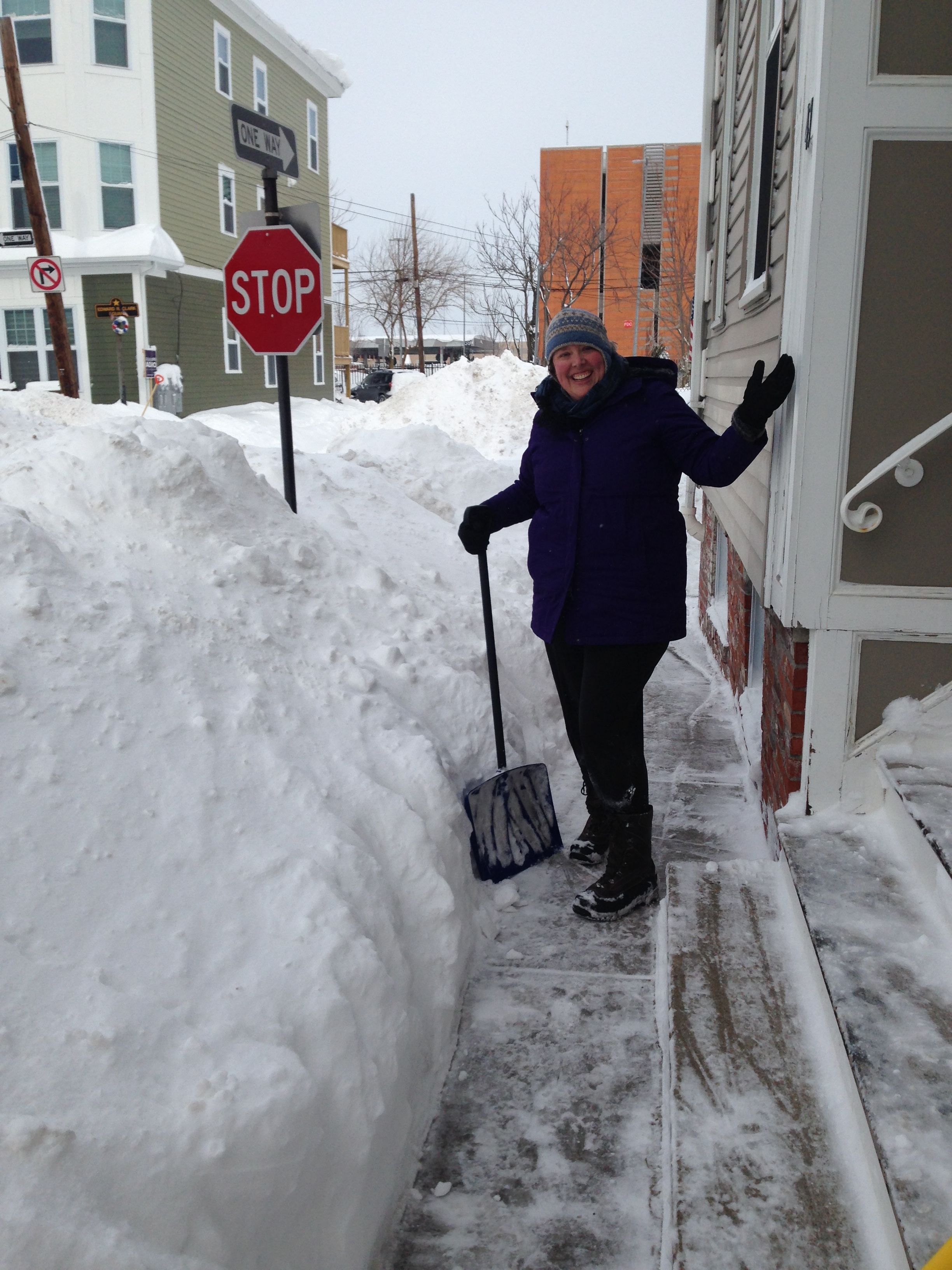 After the major snow storm on President Day's weekend, I spent quite a bit of time digging out with my neighbor. We had a great time chatting and it's when we met the roofers (see below). We went out during the "warmest" part of the day, when it was 12 degrees…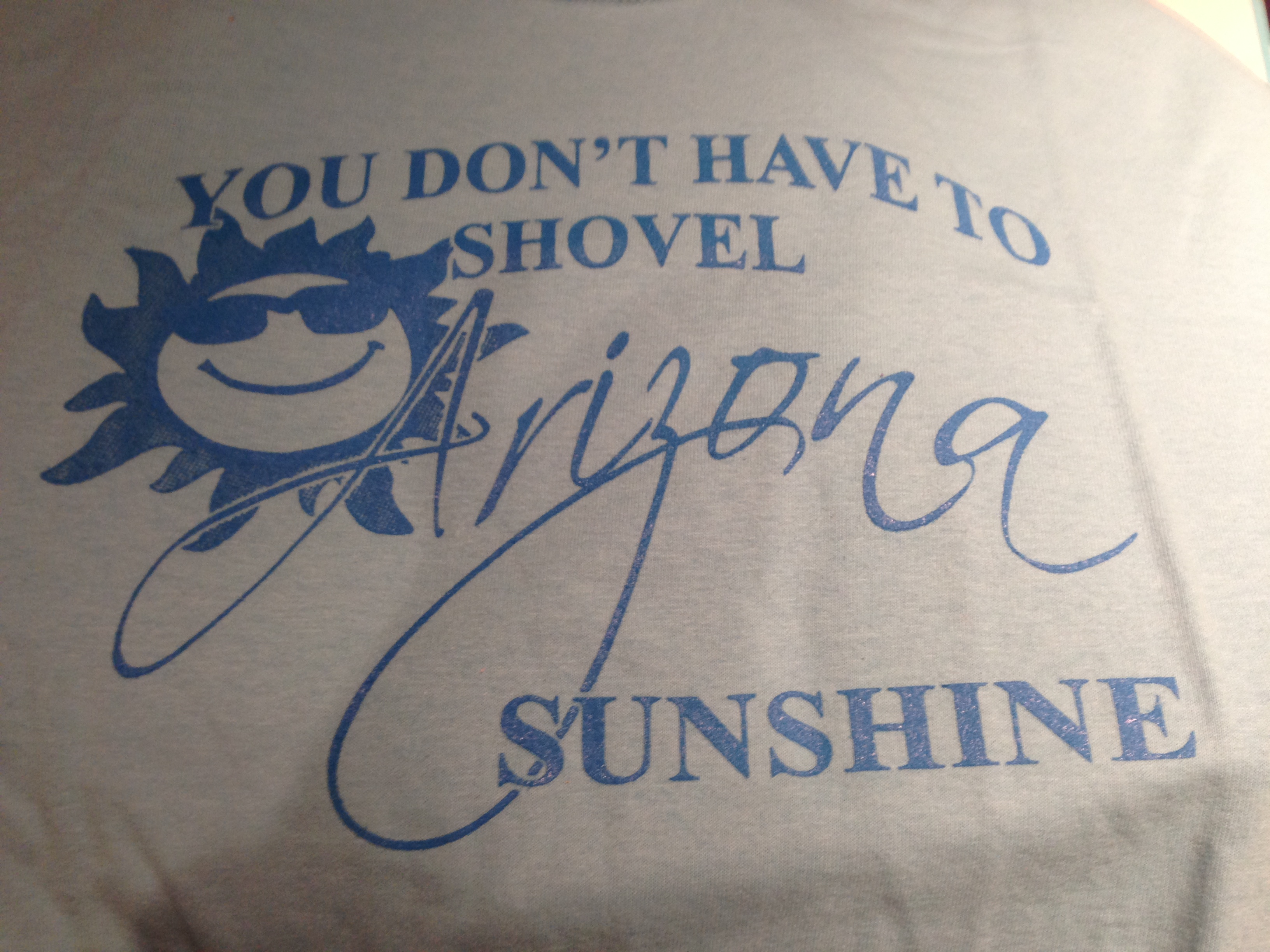 While my aunt in Arizona sent me this t-shirt! I laughed so hard when I got it and wished I could have jumped on the next plane and joined her there.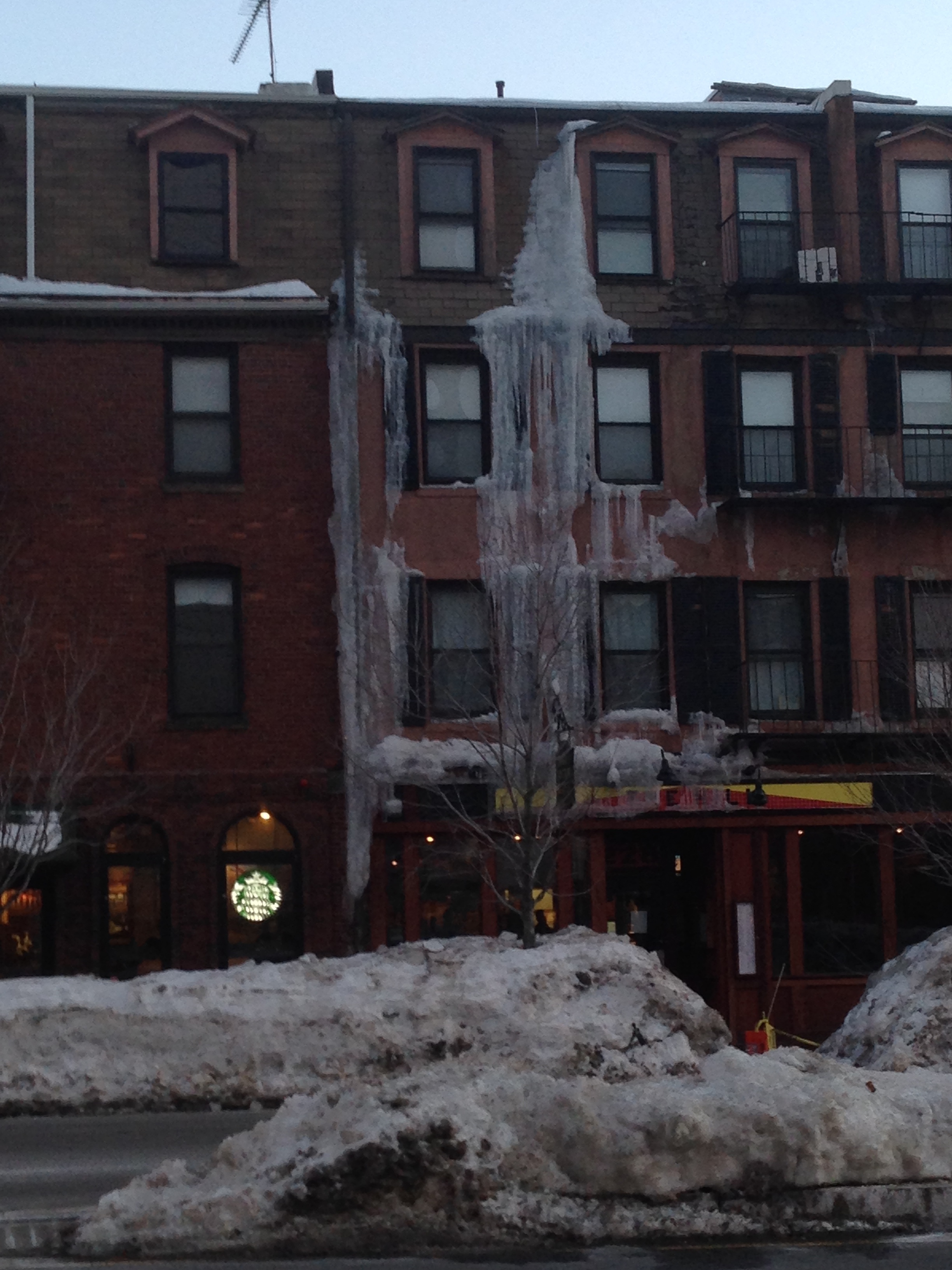 The words "ice dams" didn't form a large part of my lexicon before this winter. I knew they were bad and I knew they caused damage, but I'd never seen any like I saw this winter. I had the beginning of an ice damn on my building, and my neighbor and I were fortunate enough to find roofers digging out their truck right by our house. After chatting with them a bit, they took a look at it and came to clear it for us the next day. It was a  real relief for us. I'm thankful we didn't have to cope with an ice dam like this one I saw near Beacon Hill last week.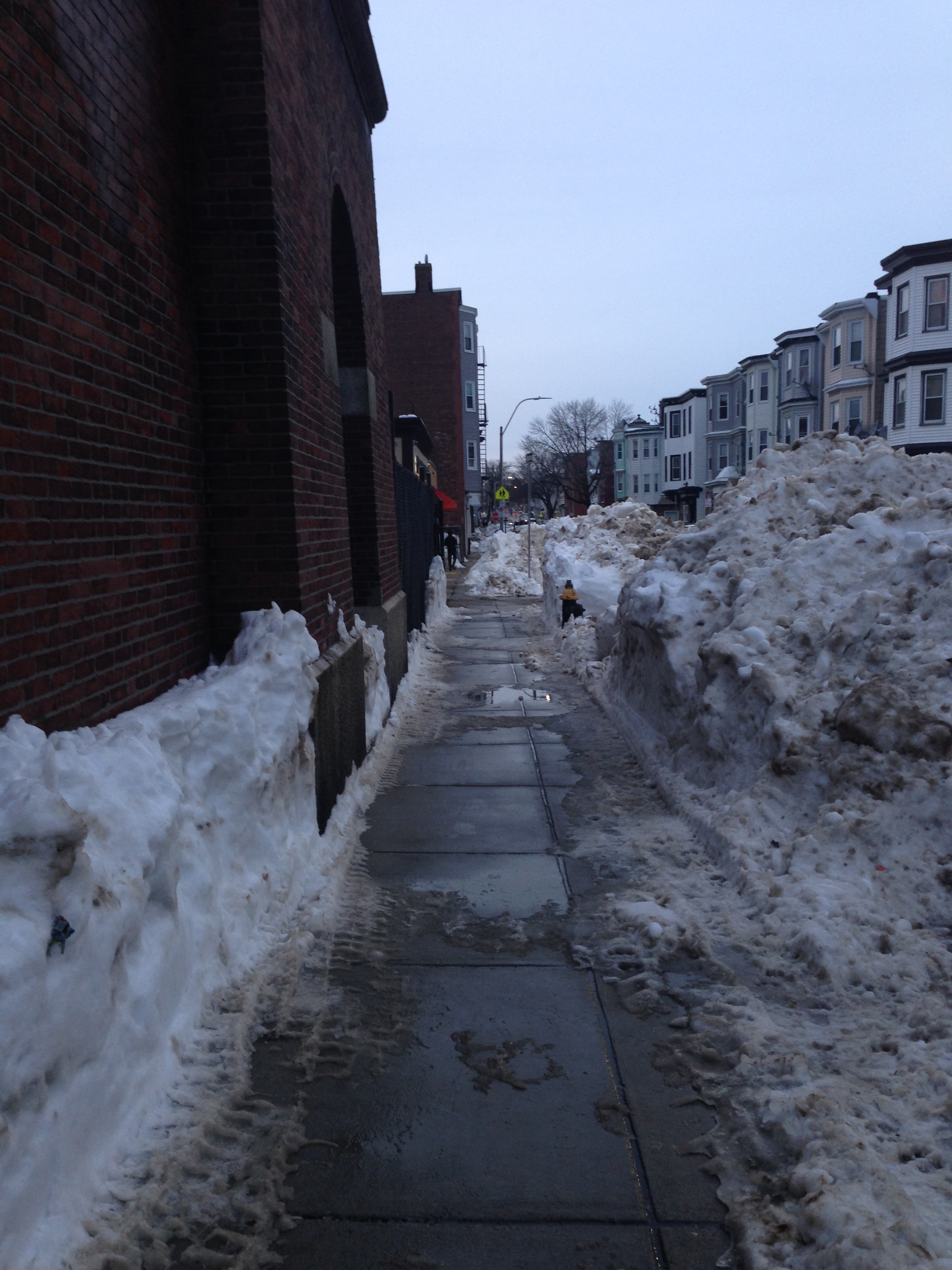 As of the end of last week, the Mt. Everest of snow was finally cleared away, over a month later.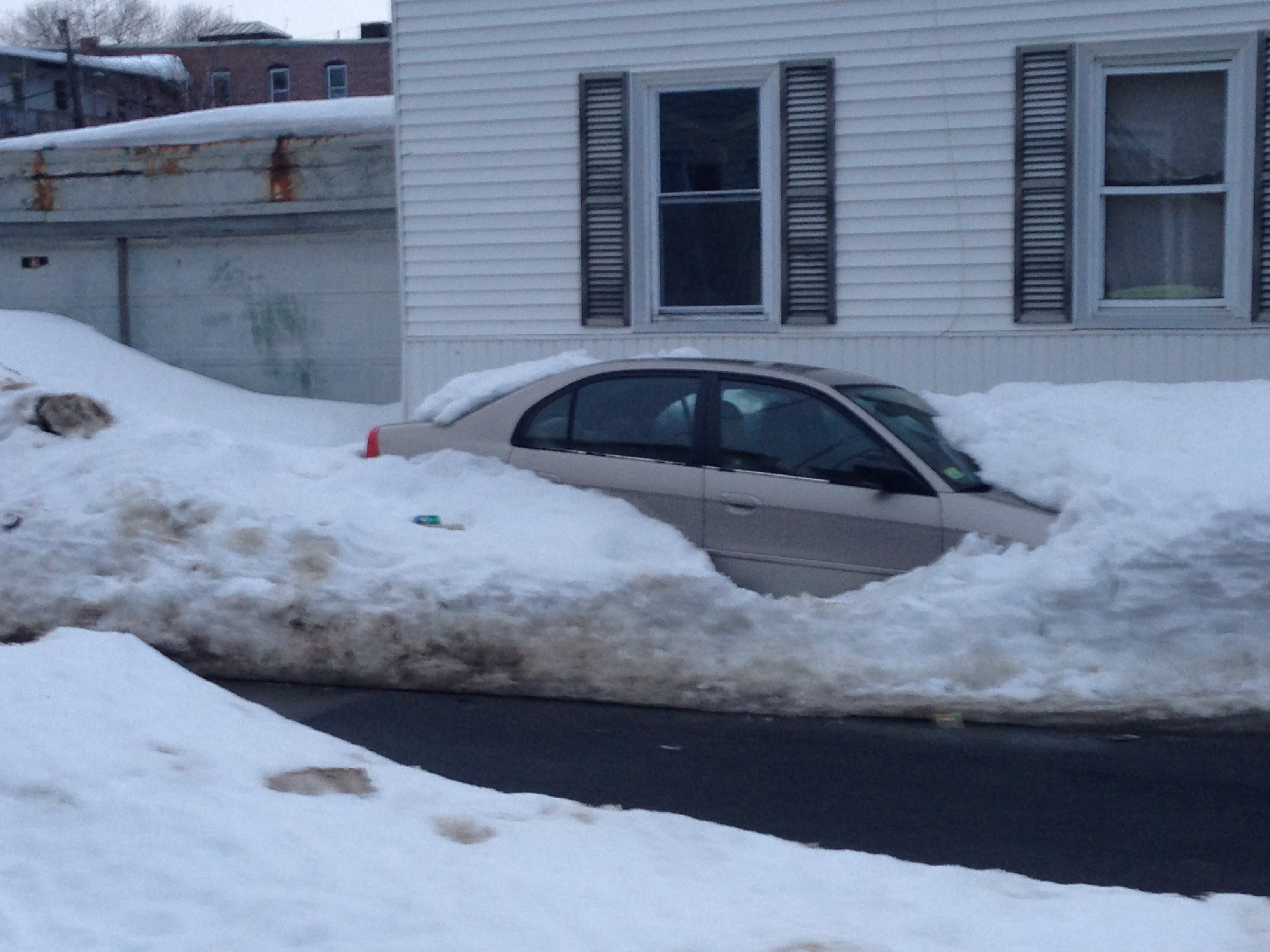 And here is an updated photo of my car. I'm still shooting for April, but there needs to be some warmer weather!
As my aunt said, I'll never be so happy to see crocuses as this year!
                                              *********************************************
Join my mailing list at http://www.ramonaflightner.com/newsletter/ for updates, sneak peeks and special offers.