Escape To Love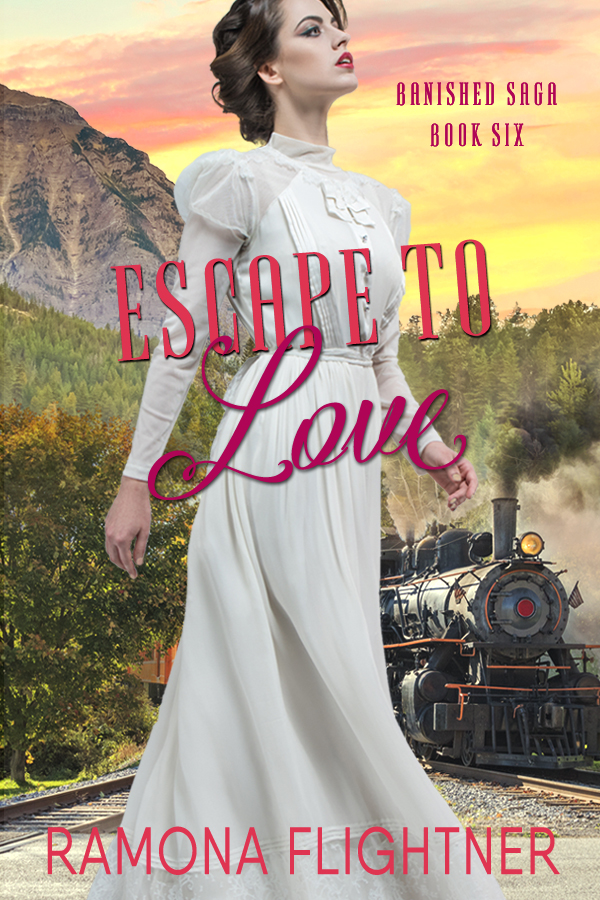 Book 6: The Banished Saga
Stunned
By her father's actions to marry her off for financial gain, Genevieve Tyler agrees to a desperate plan hatched by her sister to save her from a renowned rake. Leaving her beloved Boston behind, she hurtles west toward an unforeseen future with an unknown man. Genevieve must find the courage to share her true self with Lucas Russell rather than hide behind her shell of indifference.
Resolute
In his agreement to aid Genevieve, Lucas Russell struggles to overcome recent heartache and forge a new life with Genevieve. Silencing the echoes of the past to trust in a future with her will prove his greatest challenge.
Genevieve and Lucas discover that their escape from Boston grants them the freedom to live unfettered by societal and familial expectations. As they strive to overcome misunderstandings and face their fears, will they allow their love to grow?
Escape to Love, a novella, is book six in the Banished Saga.