A Week Of Firsts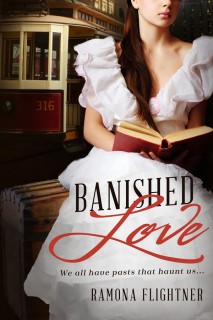 The past week has been a week of firsts. 1. I published my first novel, Banished Love! It was officially launched one week ago on January 28, 2014. For now, you can purchase it on Amazon and Kobo. I'm still having difficulties with Barnes and Noble.
2. I sold my first book! I enjoy selling them as I can write a personal note to each person. On the flip side of this, I have to force myself not to go to my Amazon page with any frequency. It can be tempting to constantly check my ranking or to see if others have purchased it, but all that does is lead to a bit of neurosis.
3.  I received my first review. I had told myself I wouldn't read my reviews, but the readers who had received advanced copies to review sent me their reviews to my inbox. I couldn't resist temptation and read them. Then, it was such a thrill to see as one was posted to both Goodreads and Amazon.  I have created a Banished Love Reviews Page, where you can find the links to the reviews and also see highlights from them.
4.  I received my first piece of real mail at my Grizzly Damsel Publishing P.O. Box. Yay!
5.  I arranged my first speaking engagement for Banished.  I will speak at Readmore Books in Taunton, MA on March 8th at 12 noon. I really wanted to do a reading/ speak on March 8th because it is International Women's Day and Clarissa, my main character, is a suffragette. If you are free, please come to the reading and signing. I'd love to see you!
6. I arranged my first Goodreads Book giveaway. If you are a member of Goodreads and you'd like to enter for a chance to win one of five copies, visit Goodreads. The giveaway ends on February 7th.
7.  My first ever blog tour started yesterday! I will be doing a two-month, 60-stop blog tour. I spent a weekend in November preparing for the tour, I can't believe it's already here! If you want to follow along with the tour, click this link.